BUY FACEBOOK PAGE MANAGEMENT
Facebook Page Management in 30 days

$

19.50

Daily 1 Post

Niche Related Post

100% Satisfaction Guaranteed
You haven't the time or effort to manage your Facebook Fan Page or Profile? It's easy. We offering a solution to help you save time, efforts and money. Our writer team will send you 1 Facebook Post each day included a photo and related to your field for 30 days. This will ensure the contents always fresh and maintenance on your Facebook Page. So it will attract more organic visitors will want to interact and "LIKE" your Facebook Fan Page.
BestCheapLikes has more than 8 years on Facebook Page Management and managing for thousands of Facebook Pages! Buy Facebook Page Management also is a great solution that millions of Facebook users needing! And you?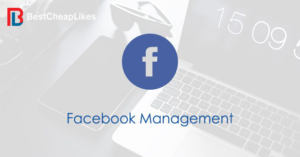 Only $19.5, you will receive 1 month of Facebook Page Management for your Facebook Page or Profile!
This is the detail of our Facebook Page Management service:
Daily 1 Post
Niche Related Post
In just $19.5 for 30 Days Facebook Page Management
100% Safe Ensure
100% Satisfaction Guaranteed
Managed thousands of Facebook Fan Page / Profile
Hashtag included in Facebook Post. Please send Hashtag to our email address: bestcheaplikes@gmail.com if you have!
P/S: Admin access required you can make us "editor" of the page so that we can post and manage the page.
ORDER NOW!