BUY INSTAGRAM COMMENT REPLIES
10 Instagram Comment Replies

$

8.00

24-48 hours delivery

Real Instagram Comment Replies

100% results Guaranteed

25 Instagram Comment Replies

$

17.00

24-48 hours delivery

Real Instagram Comment Replies

100% results Guaranteed

50 Instagram Comment Replies

$

28.00

2-3 days delivery

Real Instagram Comment Replies

100% results Guaranteed

100 Instagram Comment Replies

$

44.00

3-5 days delivery

Real Instagram Comment Replies

100% results Guaranteed

250 Instagram Comment Replies

$

94.00

4-5 days delivery

Real Instagram Comment Replies

100% results Guaranteed

500 Instagram Comment Replies

$

180.00

4-6 days delivery

Real Instagram Comment Replies

100% results Guaranteed

1,000 Instagram Comment Replies

$

350.00

7-9 days delivery

Real Instagram Comment Replies

100% results Guaranteed
If you want to make Instagram Photo or Post more exciting and get more conversations, buying Instagram Comment Replies is a great idea. Increasing the Instagram Comment Replies will make the comments in your photos more attractive and impressive. Buying Instagram Comment Replies in combination with Instagram Comment Likes will make your Comment more prominent and attract organic interactions in the future.
Today, buying Instagram Comment Replies has been known and applied by millions of Instagram users. Because absolute safety and guaranteed results!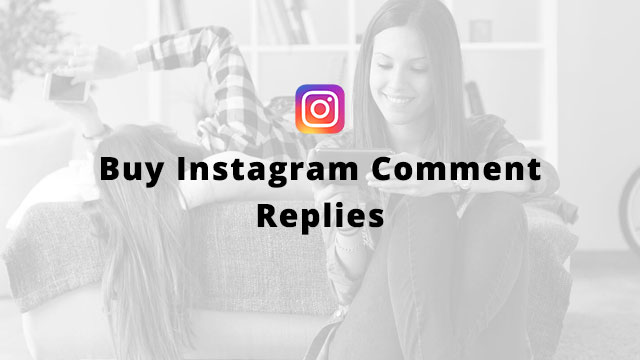 Use the Instagram marketing service to bring quality and safe Instagram Comment Replies
Using the Instagram marketing service will help your Instagram Comment receive hundreds of real Instagram Comment Replies within a few days.
A reputable and professional Instagram marketing service will ensure the Instagram Comment Replies you receive are high quality and are grown by natural or organic methods.
BestCheapLikes is one of the reputable Instagram marketing services in the market and is trusted and recognized by thousands of buyers.
BestCheapLikes knows how to bring genuine, Commentable, Fast, and 100% Satisfaction Instagram Comments to buyers.
How to buy Instagram Comment Replies? It's simple! You only need to send the Instagram Photo URL and you will receive the full number of Instagram Replies order within a few days!