A Facebook Livestream is an event where you can post a video on your Facebook page or stream it live on Facebook. There are many purposes for posting a Livestream, such as:
– Demonstrating a product
– Presenting something important
– Creating customer engagement 
– Sharing the experience of an event with friends and family who cannot attend.
However, not just turning on the camera and live streaming will be successful. If you make the following live stream mistakes, then you've almost got failures. We will review the 6 common mistakes when live streaming on Facebook to avoid in 2021.
#1 The title is not as important as the content
A pre-prepared content is a sufficient condition for you to attract listeners? It's wrong to think about it that way. You might forget the first impression when someone decided to click on your Livestream is a title. in this case, that caption or title should be a description of what your live broadcast is about. That title itself makes at the break where people are interested or not.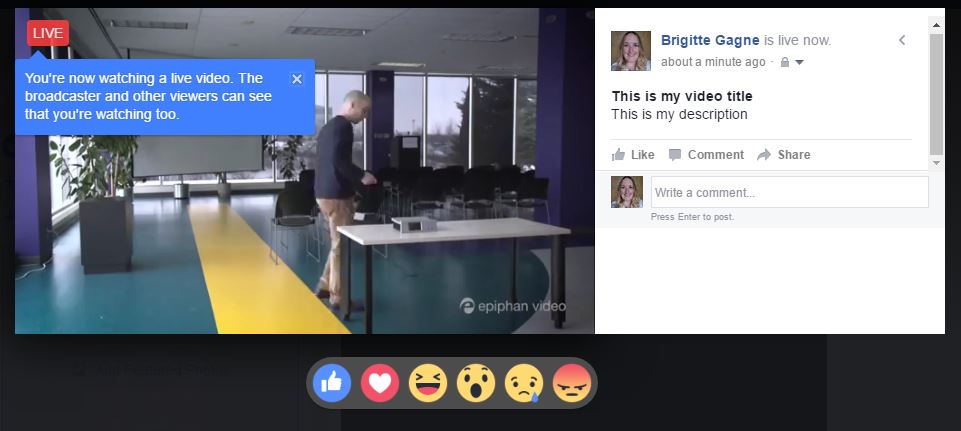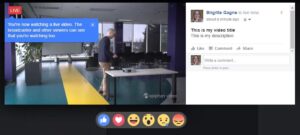 Tips:
Use compelling and interest-grabbing titles to highlight the content you want to convey in your live stream. Include humour! Funny, sexy (funny), good lookin', best dance moves: short captions may have higher engagement than long captions. For example, the title could be: "Bestcheaplikes has mentioned you in a Livestream".
Capital letters can be used for emphasis in titles. Avoid using specialized terms that cause initial confusion for readers.
#2 Not testing before Livestream
To be able to live stream Facebook, you just need a smartphone, you don't need professional cameras. However, that doesn't mean you can create low-quality videos.
A low-quality video risks damaging your brand, leaving your audience quickly.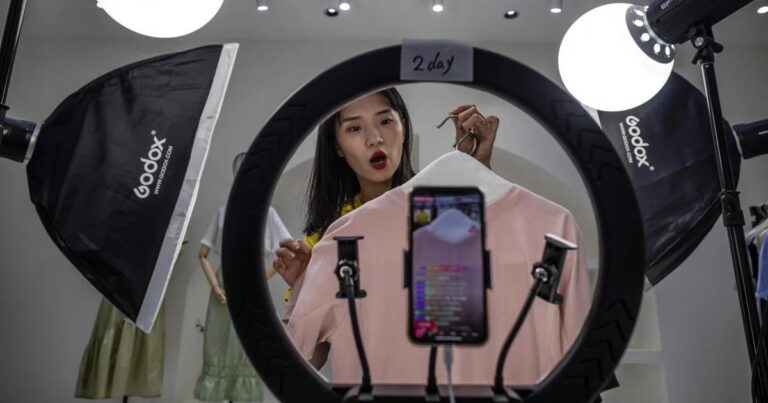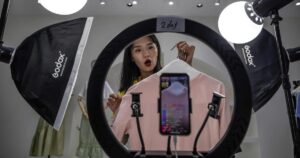 Tips:
Run tests to ensure video quality
In short, live streaming is like doing live broadcasts on TV, video quality must always be guaranteed. Before you launch the live stream, you can experiment and put your post under "Only Me" mode. To make sure your Facebook Live videos go smoothly, you should double-check your setting before going live:
– Check your microphone levels before recording: You don't want it too loud or too quiet;
– Make sure that the colour settings of your monitor are correct;
– Turn off all notifications on both mobile and desktop before starting a broadcast;
– Position yourself in a way that is not distracting to viewers but still looks good for broadcast purposes. Try not to sit near doors or windows, in direct sunlight, as this can reflect off your screen and create glare on your video.
– Use the clear, minimal or digital customized background to look more professional
#3 No need to promote when you have Facebook Livestream notification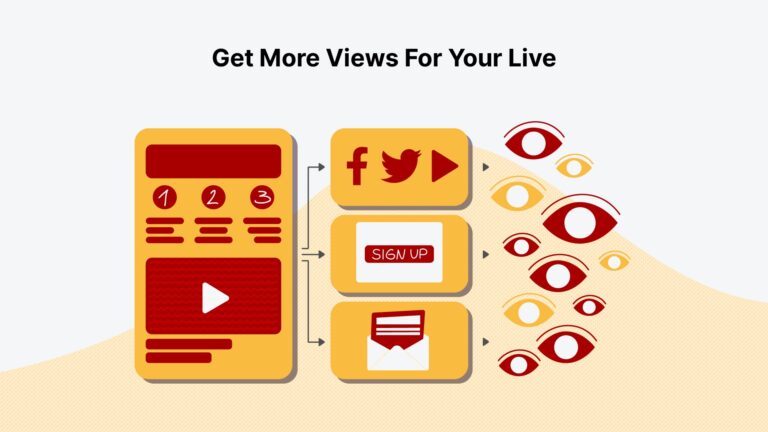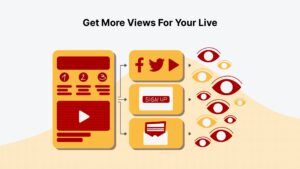 Tips:
– Announce the live stream schedule in advance
– If you have a large fanbase, don't forget to notify them when you live stream by offering them to sign up via email. This is a great way to get closer to your audience, predict attendance, manage audience conversion metrics to help with measurement later
– Build a Group to share the Livestream
One of the most effective ways to reach the target audience is to share information about the Livestream event on Facebook Group.
The difference between Facebook Group and Facebook is the ability to interact. Instead of consuming interactive on-way content posted on the Fanpage, Group is a collection of people with the same interests, the same direction of discussion… Therefore, Group Facebook has much higher interaction than the Fanpage. In short. For example, you can share the Livestream with groups to increase views immediately. But in the long run, you should build your group to be more proactive in managing and building your brand.
#4 Facebook Livestream is one-way talking
The essence of Facebook Livestream is different from regular video to bring a more real, interactive two-way connection between content creators and audience. However, the truth is, people often get caught up in over-talking. So much about yourself that you forget who is listening to you. 
So how to win more engagement? Visual cues such as "thumbs up" can help on live streaming apps. Having an enthusiastic tone also boosts engagement- ideally speaking less and listening more.
Respond and interact with viewers! Here's how to increase engagement and build relationships with your fans. The more comments you have, the higher your score on Facebook. This affects people's feed rankings.
Encourage viewers to engage in comments, ask questions, and respond immediately.
One trick to help you connect with your audience is to correctly name each viewer. They will feel respected when you mention them directly. That will motivate them to hit the video share button and leave more comments.
#5 Forget to introduce about yourself
Maybe your fans know who you are because they're following your page, but you should reintroduce yourself. Why?
You can get a strange following from sharing your live stream with friends or fans.
At the beginning of each Facebook live stream, briefly introduce yourself and tell us what your video will be about!
Emphasize the intro statement let people know who you are. And don't forget to repeat the introduction from time to time. Simply because not everyone watches your video from the beginning. The longer the video runs, the more viewers you will get, so it's not superfluous to repeat your introduction and the main content of the video for newcomers.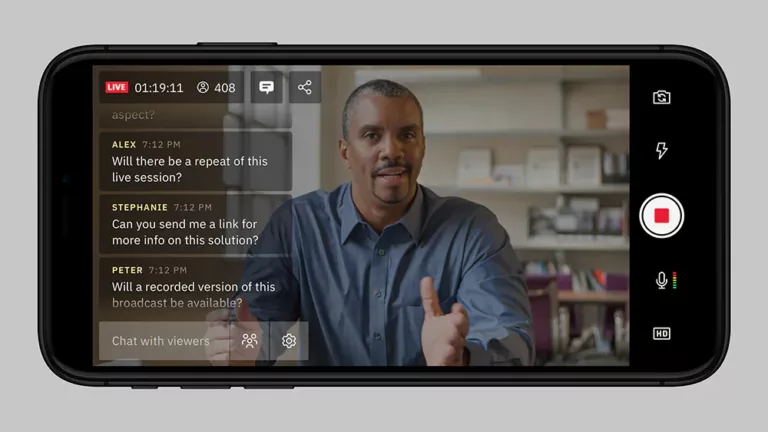 #6 Let's forget about this Livestream and end it
We often tend to forget information and dismiss everything that has been heard after the Livestream ends.
It's a pity if you don't take advantage of the engagements during and at the end of the Livestream as a premise for the next events. Save the video and upload it to your groups, don't forget to thank your audience. Another way to make your audience remember your Livestream more than offering them give-away gifts, ebooks or any couple of your upcoming products,…
The Last Word
Let's take an example when you are selling a women's footwear product and using Facebook Livestream to introduce your product to customers. However, every time your Livestream has only a few followers, customers look at it and suspect that the product is not reputable no matter how committed you are to quality or what.
Live streaming service will be a helpful solution to help you increase the number of viewers when you live video on Facebook and help you get more viewers. Increasing your eyes when Livestreaming will help you a lot, especially those of you who have a personal page or a the Fanpage on Facebook. So in a busy seller and buyer market today, which partner should you choose to use this software. Bestcheaplikes – a unit specializing in providing services, a marketing solution for more Facebook video views and Facebook Livestream views is completely reputable and you will be satisfied when coming to us.