Facebook Group is the perfect way to share, discuss with like-minded people or connect your brand closer to your fans. You simply want to create a group for personal purposes or create a group to support your business but don't know where to start. The following article will share 5 ways to build a successful Facebook group that attracts thousands of members. Let's dive into detail!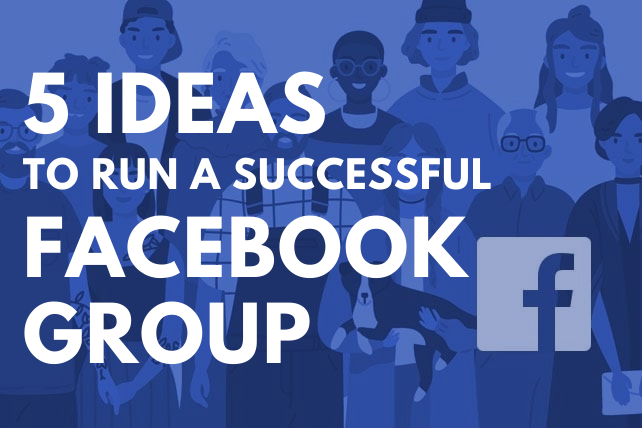 I.What is Facebook Group
Group Facebook is a collection of people in a community, where can come together to participate in common interests, used to exchange groups about certain issues or activities or events.
If Facebook Pages are designed to be the official presence of any brand, business or celebrity, Facebook Groups are the place to bring everyone together, encourage them to discuss. and share views, information, interests or express personal opinions.
3 types of Facebook Group: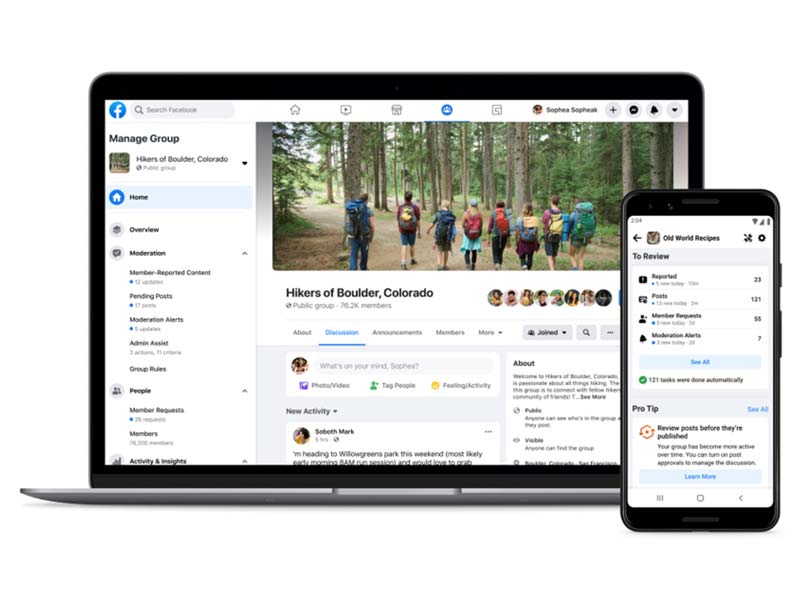 A public group means that anyone can see the members of the group and the content posted in that group. Anyone can join this group.
Closed groups ensure privacy for members. Only people who have joined the group can see the content, the information shared in it. You can use this type of help when many people are working on a project together and want to communicate and transmit information and documents in an efficient, discreet way.
This type of group is more private than a closed group. Unlike closed groups, no one on Facebook can find secret groups other than members in the group. Secret groups also won't appear on your profile and help you share information in secret.
Facebook Group and Facebook Pages
Like other types of online marketing, marketing through Facebook also has advantages and disadvantages depending on the marketing channel you choose. The following table will give you a better view of the pros and cons of Facebook groups and Facebook pages:
Facebook Group
Advantages:
Easily communicate with all members. You can use traditional posts, short chats or document sharing.

Direct and easy marketing. Communication tends to be "friendly" and "closer" than it takes place in groups.

This is an ideal way to market without spending a dime

Create a closed ecosystem to take better care of customers, avoid diluting the group.

Follow and access topics of interest in the community
Disadvantages:
Without insights analytic tools, monitoring and control would be more difficult.

Groups are harder to edit.

It's harder for people to find groups if they're not connected to the people who've already joined. This also often happens when they find the wrong name.

How to create a Group on Facebook
Facebook Fanpage:
Advantages:
Easy to set up and update. Especially for updating daily news or information related to products as well as brands.

A great place to interact with your customers (e.g. via Livestream, commenting on posts, answering questions, inbox,..)

The insights measurement tool helps you manage, collect and analyze information about customers as well as their interactions with Fanpage.

Facebook Ads supports targeted advertising, bringing your Fanpage to more people.
Disadvantages:
Fanpage cannot automatically develop but needs to be taken care of regularly.

financial resources are required to promote the post and the cost of advertising.

The content needs special attention because the Fanpage is always public. For example: Posts related to politics can offend the page's followers.
II. 5 ideas to run a successful Facebook Group
Having a co-integration can help you strengthen the relationship between your members and your brand. Whether this relationship is good or not will affect their purchasing decision for your products.
Here are some tips you can apply to engage your Facebook community:
2.1 Give people a compelling reason to get involved
The cover sometimes can't convey all the content in the book, however, it is the kind of impression that can make the viewer decide whether to buy or not. Similar to a Facebook Group, a description like the cover of a book provides enough information before the audience decides to join the group or not.
 Take advantage of the 'About' section to explain what makes your group different. The value your audience can derive from participating, as well as the rules and controls for group discussion. A professional and civilized community will of course always be welcome. You only have 3,000 characters to represent, so use them wisely.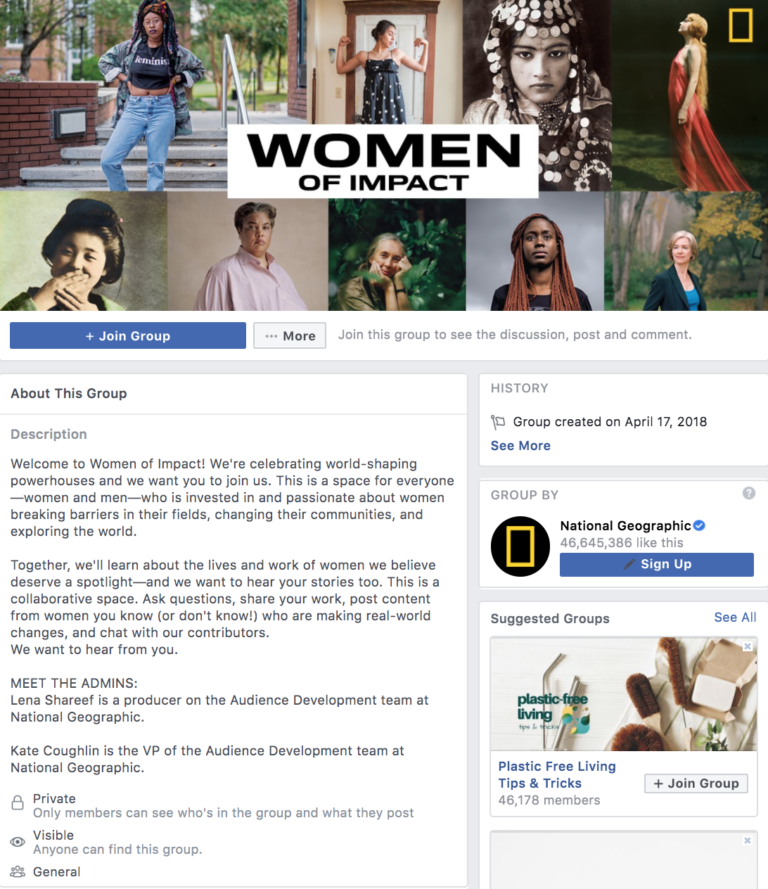 2.2 Regularly interact with members
Initially, when the community is small, there will not be many posts from the members. Therefore, you should come up with some topics to create opportunities to talk and communicate with members, maybe 2 to 3 times a week. You can also plan your own interactions with members in advance.
But most importantly, you should regularly comment on all posts on the group as well as try to answer all the questions that the members ask. Group participants will feel heard as well as feel that they will benefit from being in your group.
2.3 Maintain quality content
"Content is the king". There's no denying that content is essential to keeping your audience engaged with your group. Once all of your marketing efforts are complete, quality content is what attracts your fans and target customers to remember you for longer.
Some topics in the Facebook Group for reference are as follows:
Sharing knowledge and product tips: This is a topic to help customers visualize and use the product properly, as well as diversify product features, making the product more valuable.

FAQ: This is a topic that helps increase interaction, discussion and helps you get closer to your audience to understand them better

Livestream: "People watch live video 3x longer than non-live video." Creating a video is more likely to get your Page noticed more naturally, thus allowing you to promote your Group without spending any cash

Daily Stories: A topic suitable for all categories of interests. Updating information about recent activities, product samples or audience stories is the closest way to bring your brand closer to the audience.

 brand closer to the audience.
You might want to see : 6 biggest mistakes about using Facebook Livestream you need to avoid
2.4 Cross invitation via Social
Obviously, while your potential members have Facebook profiles, chances are they'll be active on other social platforms as well. Encourage your existing members to link to your Group on other (relevant) social networks, whether it's Instagram, Quora, Reddit, Tumblr, or Twitter.
 As with the previous step, you may want to encourage them to do this. But if your group is really helpful, funny, or interesting (or even all three), then members should refer to it in their chats on other platforms.
Let's say your Group specializes in discussing the trend games in the market. Who wouldn't want to link to it if they came across a similar discussion on another page?
2.5 Buy Facebook Group Members
Buying Facebook Group Members is a simple and effective way if you choose the right service that provides reputable and professional members. There are numerous benefits and advantages that members community can bring to Facebook Group. Meanwhile, get real Facebook Group Members legitimately is essential for anyone to achieve those things. Let's refer to the Facebook Group Member purchase package to come up with the best solution for your marketing campaign in 2021 with Bestcheaplikes.
References: https://later.com/blog/facebook-groups/