Instagram Reels is a newly launched feature of Instagram that allows users to create video content under 15 seconds long in the feed. This is considered a competitive strategy of Facebook with TikTok to gain market share of users, especially the Gen Z age group.
The Instagram Reels feature was first tested in Brazil at the end of 2019 and has so far launched in more than 50 countries, including the US, UK, Canada, Australia, Japan… on both iOS and Android versions. The video feature is available in the United States and 50 other countries.
Continue reading to find out everything about Instagram Reels is and how you can use them to attract more audiences.
1. What is Instagram Reels features?
Similar to Tik Tok, Instagram Reels allows users to create short videos of short length and reach a wide audience with algorithms based on interests/duration of videos with similar content. You can use Reels to create videos in under 15 seconds, with tools to add text, stickers, background music, effects… and share with your followers.
Access the Explore Page on Instagram (in the top bar you'll see a Reels section), now you can watch all Reels videos incessantly only by swiping up.
2. How does Instagram Reels different to TikTok?
The purpose of Instagram Reels and Tik Tok actually is one: to allow users to create short video content and share it with each other. Both platforms provide a lot of options for users to edit their videos. Above all, these features promote a "user-generated content" strategy for brands, i.e. user/community-generated content is the "top" and easiest to go viral.
Summary, here are some of the differences between Instagram Reels and Tik Tok following: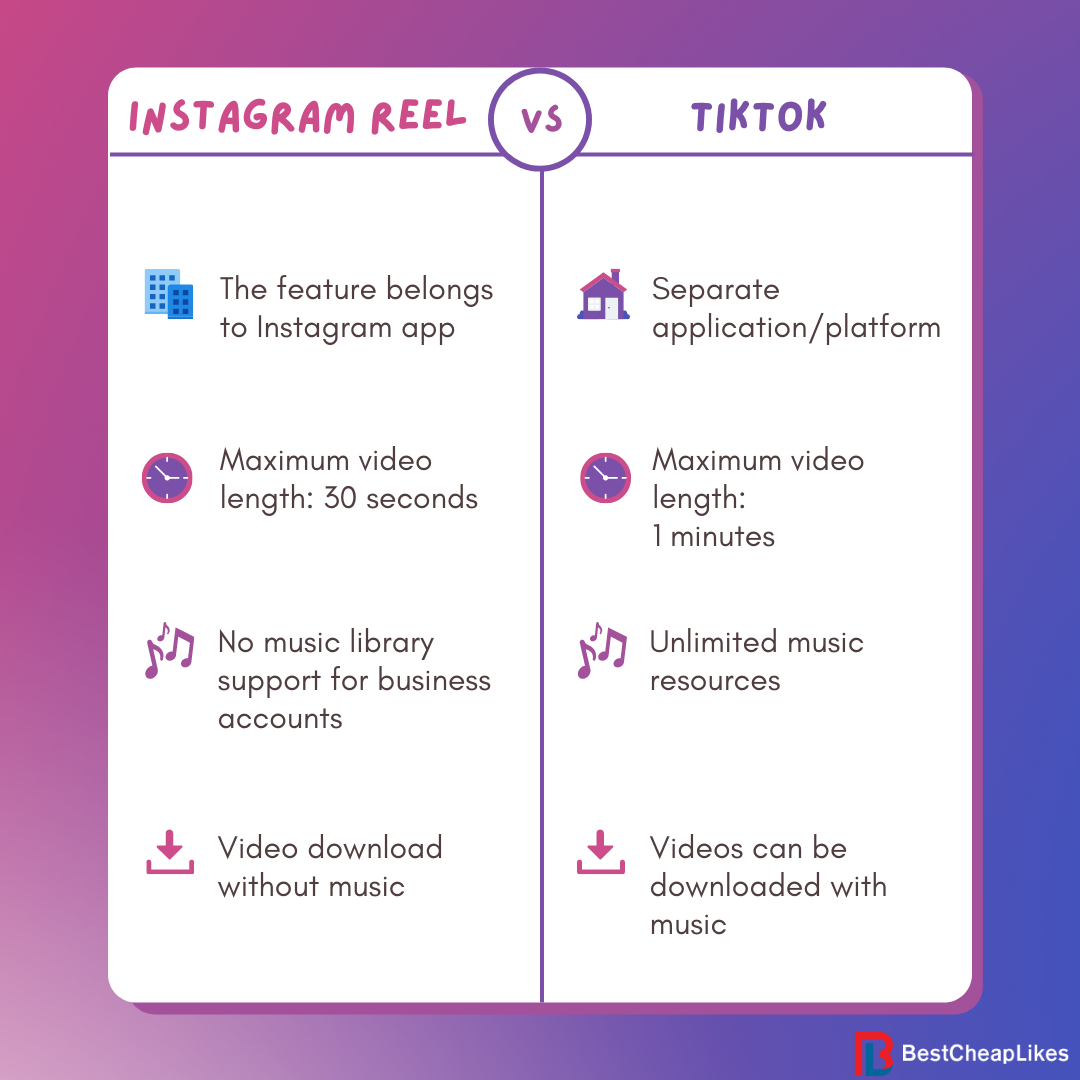 3. Is Instagram Reels and Instagram Stories the same?
While both are features on Instagram, Reels and Stories have some differences as follows:
Reels allows users to be more creative than Stories, with many options for special effects, fast/slow forward, clipping, etc.
Users can share Reels to Feed or Stories. All Reel videos you create will also appear in a section on your profile page, similar to IGTV.
If you use audio of your own making (e.g. a song or a self-recorded soundtrack), the audio belongs to you, but other users have permission to use it in their Reels.
4. How to use Instagram Reels
To use Reels, open Instagram Stories and go to the camera recording section, there will be a Reels option that appears.
Here are the steps to create a video on Reels:
Step 1: Select Reels in the bottom bar on Instagram Stories
Step 2: Select the tool to prepare to rotate Reels. There are 4 main tools for you to choose from: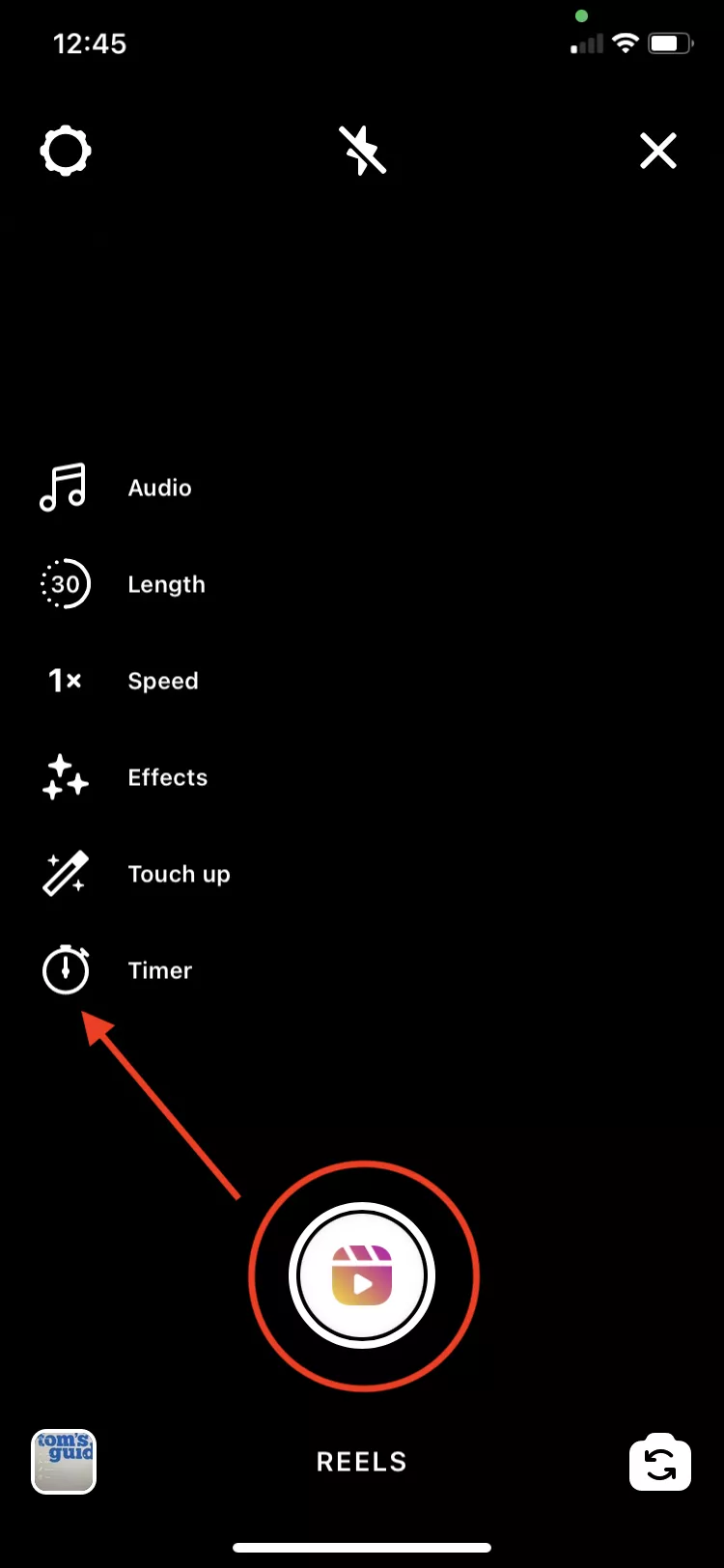 Audio: Choose background music from Instagram's music store
Speed: Select the speed you want to record
Effects: Choose special effects if desired
Timer: Choose recording time (from 1 to 15 seconds)
Step 3: Press the record button to start recording the video. When you release your hand from the record button, the first clip ends, then you can press again to record the next clip. On the screen now there will be an option of number 5, Align, to combine the short clips you just recorded together. Reels also allows you to review recorded clips to cut, merge, or delete as you like.
Step 4: After completing the video, you can add stickers, drawings, decorations … to Reels (similar to Stories).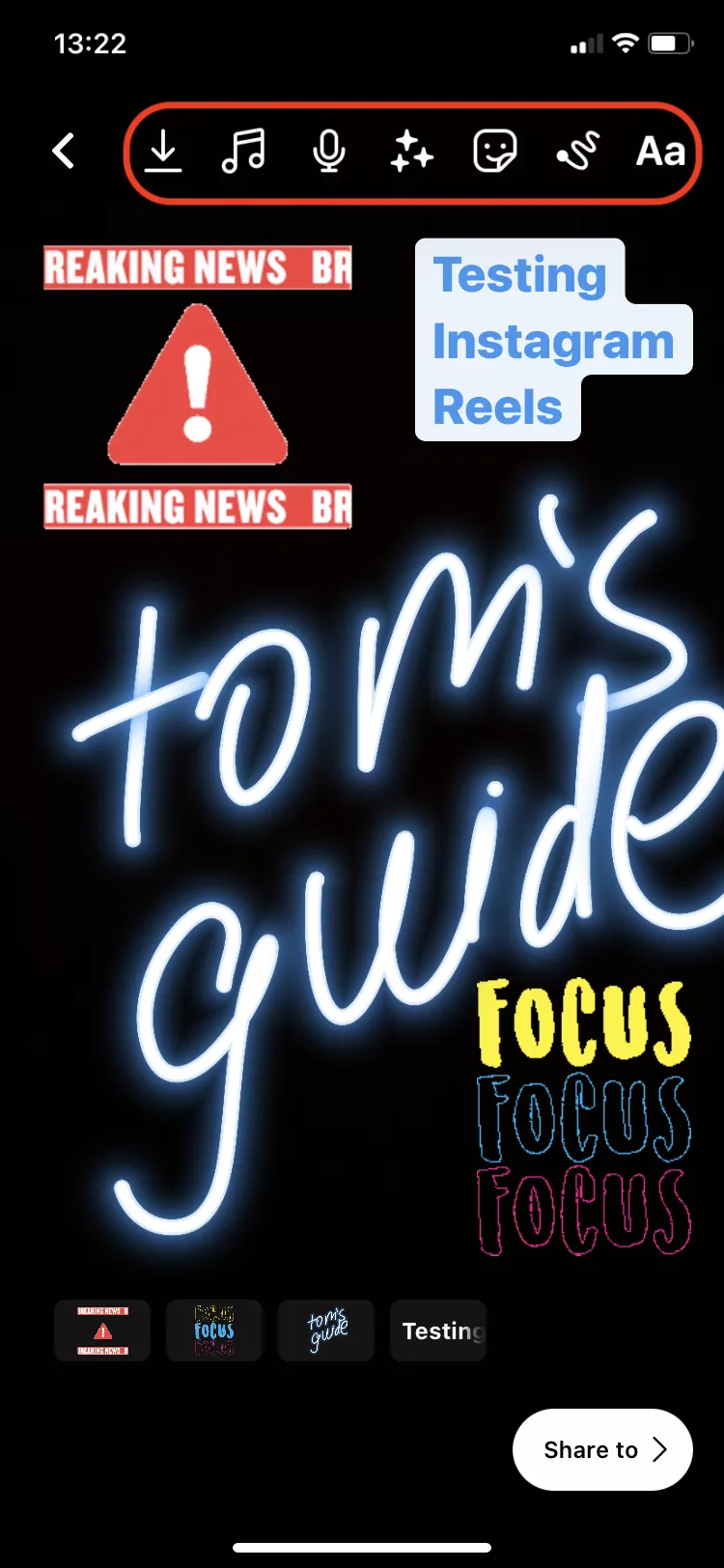 Step 5: After you have completed the video, click the Next arrow to share the video. You can choose a cover image for your video (from the video's thumbnail or upload a separate image from your phone as a cover image). You can also write captions if you want. If you don't want to post the video right away, you can choose Save As Draft.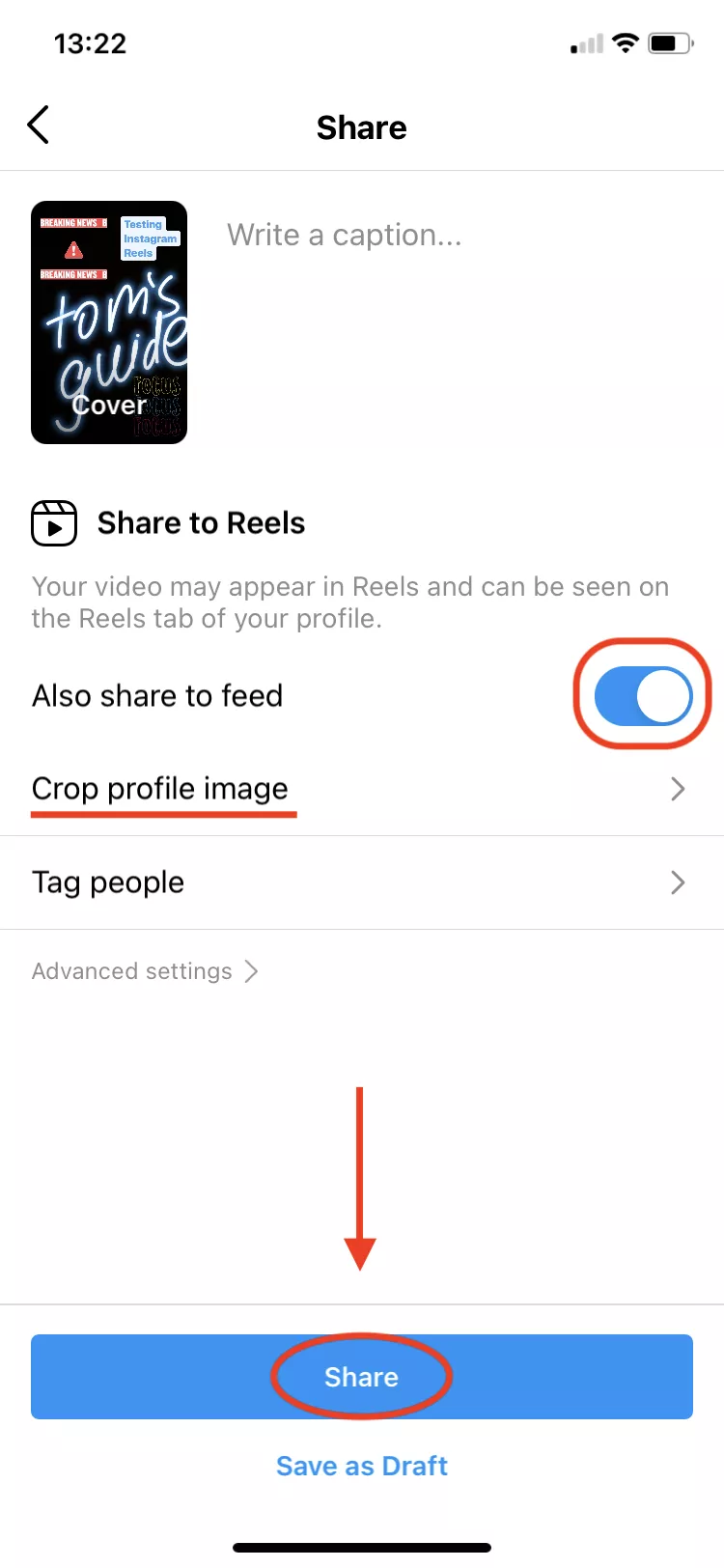 Step 6: Share the video! You can choose to post Reels to your feed, or Stories. On your profile, there will also be a separate display for the Reels that you have created.
Notes:
If your account is private, only your followers can see the Reels you create. They also can't share video or audio from your Reels to users who don't follow you.
If your account is Public, users on Instagram can view your Reels by searching by hashtags or the audio you use in Reels.
While there are controversies that Instagram Reels can surpass Tik Tok, remember that when Instagram Stories first launched in 2016, many people also compared this feature to Snap Chat. And in a very short time, Instagram Stories has surpassed Snapchat in the number of daily users. Especially for young people who love to try new features and trends, Instagram Reels is an interesting choice in the coming time to share videos and brand images with users.
In addition, with more than 50% of users on this platform every day, Instagram Reels is favored at the top of Explore page where has the highest rate to reach more audiences. If you know how to use it well, Reels can be a place where you can quickly expand the coverage of your brand/ account. Currently, some brands such as Louis Vuitton, Sephora, fashion, cosmetic and technology KOLs have also quickly jumped into the competition place with Reels.
5. How to use Instagram Reels to promote your brand?
5.1 Re-upload video on Tiktok
If you prefer the great music source accessibility of TikTok and be familiar with this platform, you can completely download and share this content. This will genuinely help you:
1/ Saving time creating new content or create content on both Tik Tok and Reels
2/ Giving a new experience to Instagram users who don't know Tik Tok or vice versa.
5.2 Create informative content (tutorial, tips sharing,…)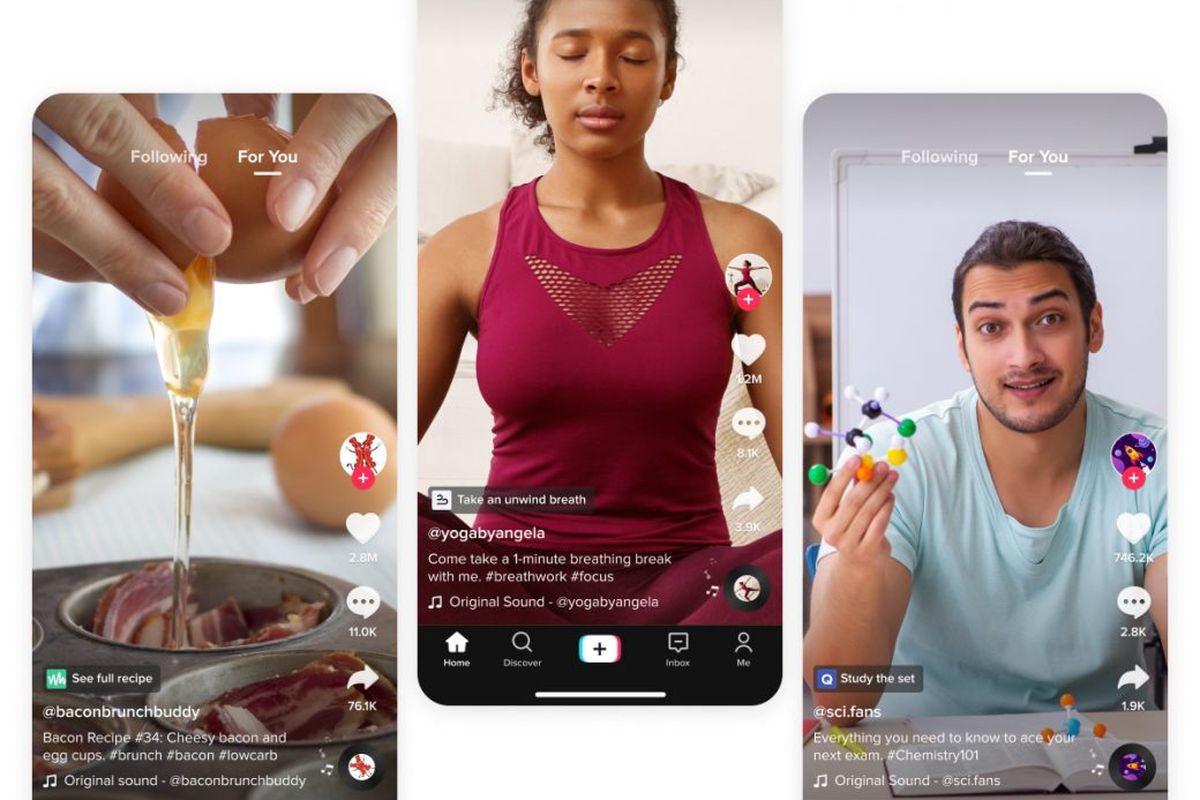 Cooking, make-up tutorial, fashion videos… are quite popular Reels trends in recent times. If you work in the restaurant and hotel industry, a fairly simple idea is to make Reels about signature dishes/drinks on the menu to attract guests. Or simply just a food lover, Pay attention to use Instagram hashtags like #healthyfood #bestcoffee #coffeerecipe… so that users can easily explore your Reels.
5.3 Review products/services
If you are not confident with your video editing skills, you can consider working with a KOL/Influencer on Reels branding campaigns. Instead of doing Instagram Stories take-over, you can work with KOL friends to create Reels that review the brand's products and services creatively: restaurant reviews, food, rooms, even behind-the-scenes scenes. the scene such as choosing food, choosing products to use in the hotel spa, talking to the staff,… in the funniest or engaging way if you can.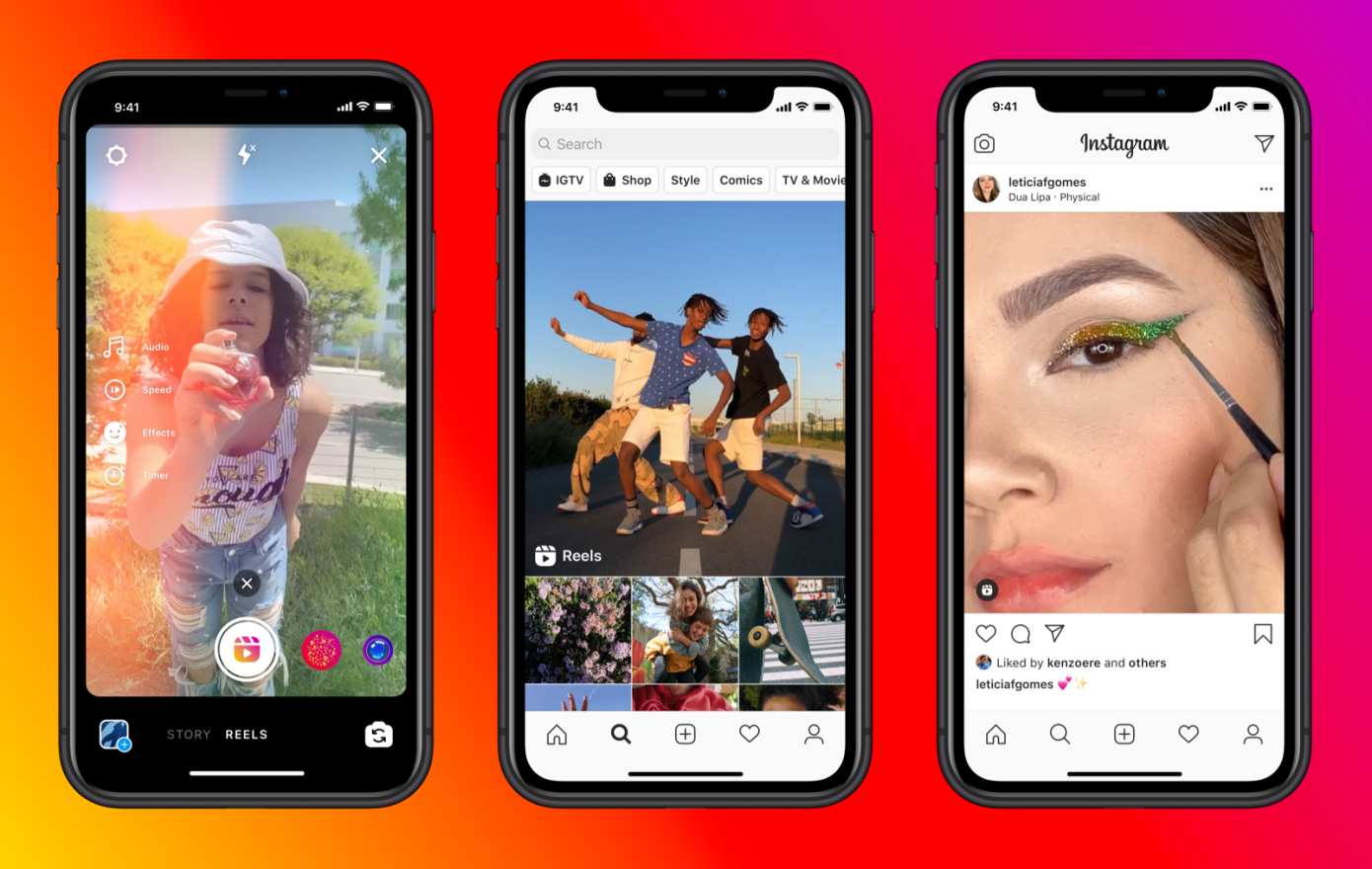 An absolute tip for brands to remember is to maintain authenticity and intimacy through short videos on Reels. Reels is not a place where you repost TVC ads, but where users see original, entertaining content, bringing the brand closer and more real to customers. This is a great feature for you to create a more natural personality for your brand through images, sounds, colours, captions… and tells a story that makes customers feel the connection and desirability for your brands.
6. The Last Word
We hope that the above sharing will help you better understand Instagram Reels and how to use it effectively. Besides, if you are looking for a solution to attract more likes and followers for your Instagram, Bestcheaplikes will be your answers when it comes to creating attention on social media. We understand that in the early stages of use it is difficult to stand out on the platform, buying likes or followers can be an effective option to support your first steps without worry about poor quality as well as growth rate with Bestcheaplikes.