What are Youtube Shorts?
Similar to TikTok or Add Stories on Facebook, Youtube Shorts brings short videos of about 15 seconds (up to 60 seconds) with a new experience for Youtube users. Besides, users can record videos and upload to Youtube shorts. Although only in beta, Youtube Shorts has attracted more than 340 million views per day. It can be said that this is the successful start of Youtube Shorts.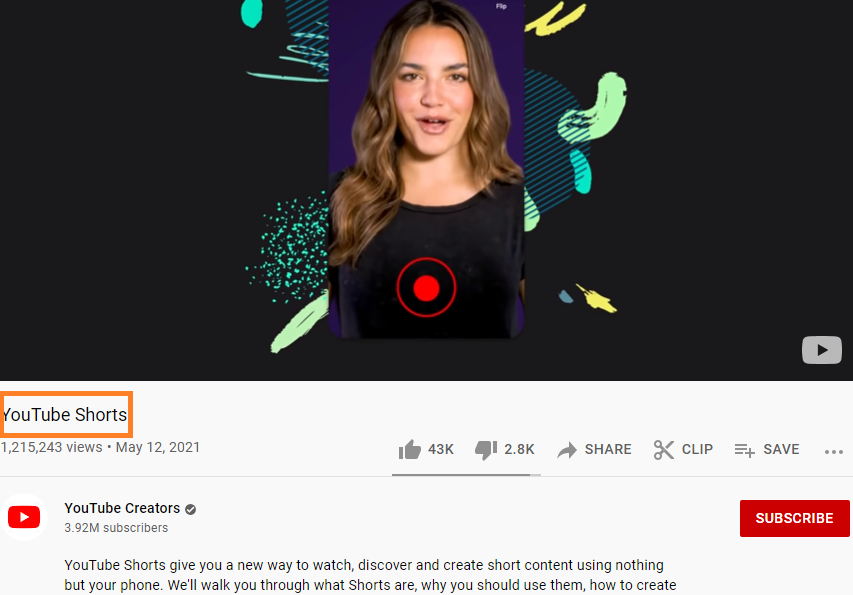 Moreover, Youtube Shorts also provides the feature to insert audio into the created video. Youtube Shorts is appealing to YouTube creators
How to create content for Youtube Shorts:
1. For Desktop:
Upload a short video
You can upload short videos you create without using Youtube Short's tool
To upload a short video from your computer:
Login to YouTube Studio.
In the top right corner, click CREATE    Upload Video
Select a short video file:
Max duration 60 seconds
Available in square or vertical aspect ratio
4. Add #Shorts title or description to help our system recommend your short video on YouTube (optional).
You can select up to 15 short videos at a time, but be sure to click EDIT DRAFT to complete the video information before publishing.
2. For Android/IOS:
Create and upload a short video
When you create a short video with YouTube's short video creation toolkit, you can record one or more videos up to 60 seconds in total. When recording a video with the Shorts camcorder, use the progress bar at the top of the screen to see the number of clips you've captured and the duration of each.
How to make short videos on YouTube:
Sign in to YouTube on Mobile.
Tap create then tap  Click on   Create a short test video.
To create a short Video longer than 15 seconds, tap the number 15 above the record button to record up to 60 seconds (60).
If the user uses the music in the available Youtube library or takes the original music from another video, the maximum length is only 15 seconds accepted.
Click the Speed ​​icon   to increase or decrease the recording speed. (Optional)
Click on Timer to set a countdown timer for hands-free recording and choose a time for the camera to automatically stop recording (Optional)
To create a video, hold down the record button or tap it to start recording and then press again to stop.
Click the Cancel icon to delete the video you previously recorded, or click the Redo icon to add the video again.
Tap done icon to preview and apply advanced modes to your video   then tap NEXT to add details to the video.
Set a title (up to 100 characters long) for the short video.
Click UPLOAD to finish.
You can learn more about Youtube Shorts here: https://support.google.com/youtube/answer/10059070
Is making money on Youtube Shorts really easy?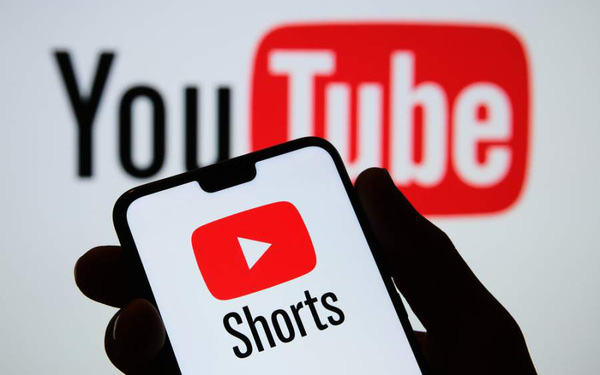 According to research by BestCheapLikes.com, each short video will receive $1.95 for 1 million views. This number is quite low compared to normal views on videos. However, it also makes sense with Youtube's orientation. If Youtube paid for short videos on Youtube shorts like regular views, then Youtube would become a buggy or limited version of TikTok. Of course, Youtube doesn't want this.
As for short videos on Shorts, YouTube will find a way to distribute that video to the huge customer base they already have, instead of paying creators on Shorts. Youtube has always been willing to pay for high-view videos that they consider to be of good influence and value to the YouTube community (but currently not videos on Shorts).
Epilogue:
For me personally, I love to discover short videos with a lot of new and rich content. It also satisfies the hobby of "surfing videos" of most YouTube users today.
Youtube users having new experiences on Shorts is the main goal that Youtube aims at. From there, they will have clearer development directions for Youtube shorts after collecting data from the behavior of more than 2.1 billion users.
Create and upload short videos to Youtube to have an interesting and interesting experience right away.