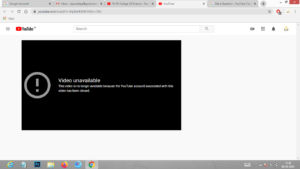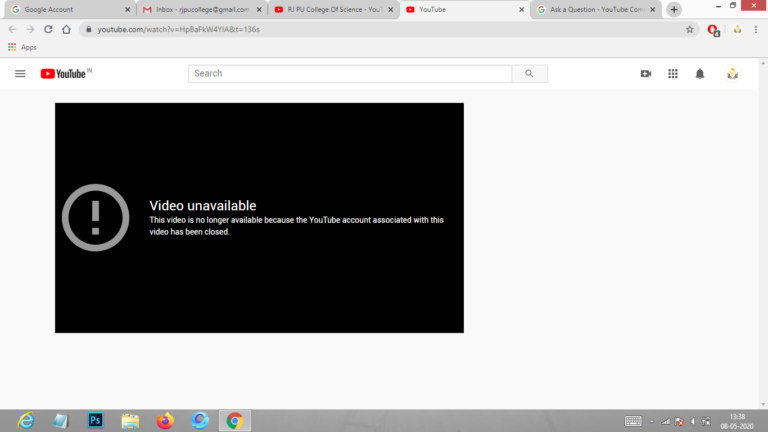 "Video unavailable
This video is no longer available because the YouTube account associated with this video has been terminated".
Have you ever been in this situation when most of your work has been muted or taken down by Youtube? Deleted or muted audio in videos uploaded to YouTube is a situation that many YouTubers are currently facing when uploading their work. Is there a way to upload music to YouTube without worrying about copyright infringement? Let's find out with Bestcheaplikes through the following article!
1. Why can't I upload music to YouTube?
YouTube is the world's largest online video platform today and also a "gold mine" for many content creators to make money from videos. However, not everyone can do this favourably. Many users have just posted a video, and YouTube's system has turned off all or part of the sound, some people have even deleted the video and received a warning from YouTube.
So why do other people still upload videos normally, but you have this situation? Why can't you upload music to YouTube?
Simply because your video might have violated YouTube's audio copyright. A video on Youtube is composed of 3 elements: Image accounts for 7.5%, Sound accounts for 85% and the rest belongs to compose (7.5%).
In fact, the resources we see on the Internet may already be copyrighted, and using these resources without the permission of the owner may cause us to infringe YouTube copyrights without any concerns. never knew. By unintentionally or intentionally, the appearance of a copyrighted music/image in your video can lead to many unpredictable consequences such as muted audio, request to delete the video or worse be taken down YouTube channel if you violate it many times.
2. How to upload music to YouTube without infringing the copyright
2.1 Using self-composed and recorded music
One of the fastest ways to fix YouTube's "strike" for copyright infringement is to compose your music. You can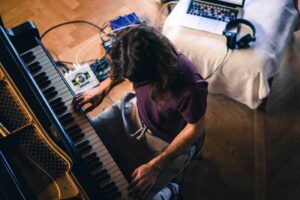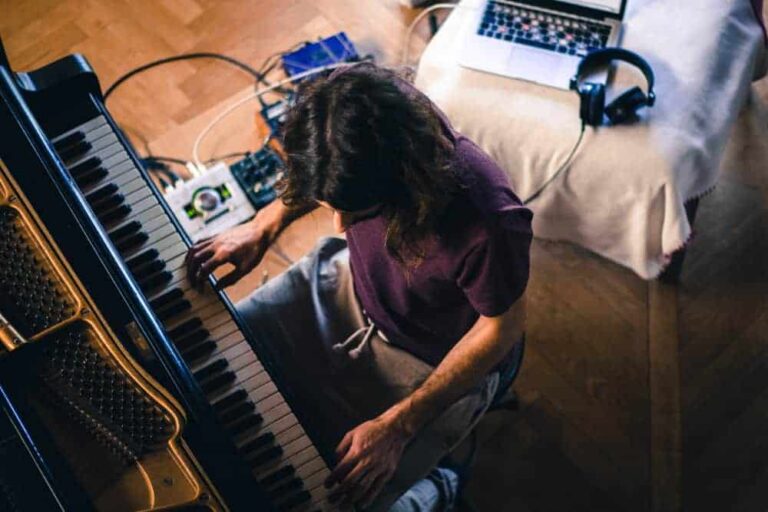 Create your own music, record them and use them as background music for videos, so you can completely upload music to YouTube without worrying about any violation.
However, not all of us are musically gifted enough to be able to compose our music for our videos? So there is still a way to upload music to YouTube without worrying about copyright infringement and this is also the most used way by many vloggers/content creators today, which is to use non-copyrighted music (No Copyright Sounds).
2.2 Using non-copyrighted music
YouTube copyright-free music is music licensed under a Creative Commons license (a type of open copyright license that allows sharing of an individual's intellectual property such as an image, sound, a song, etc.) used in some way). The reason this type of music is now used a lot in the videos of content creators or YouTube vloggers is that it is free and often creates fewer copyright disputes. For those who are preparing to pursue the path of making YouTube videos, this is knowledge not to be missed.
So where can you download these tracks? The easiest way is to access the YouTube non-copyrighted music store (or YouTube non-copyrighted music library).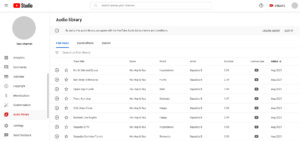 YouTube Audio Library is the largest source of free YouTube music among royalty-free music sites. There are more than 150,000 YouTube songs and 100,000 sound effects here, they have built this library for you to use comfortably. Besides free music, YouTube also has copyrighted but usable music (category 2). If you use this music, the advertising money earned will go to the owner of the music, or give you a very small part.
2.3 Join network:
When you are a video maker, you will have 2 choices about your direction, including:
Self-produced clips
Reup video (get clips of others reposted on my channel)
 As an Independent creator (indie band/ streamer,…) you have to contact the publishers directly to as for their permission. Most of their contact information is found at ASCAP, BMI, SESAC, and GMR. The problem is sometimes this is a pain because there are 10 to 20 publishers that represent one song and all of them have to agree. Now youtube has agreements in place with most publishers but not all. Chances are the publisher does not have an agreement with youtube. If you are super, you will face specific difficulties from registering to earn Adsense money by becoming a direct content partner of Youtube.
It is also from this difficulty that it appears another choice, which is to register to join the Youtube Network. This means that when you are a re-up video maker, the error of the Youtube channel not turning on monetization will no longer be a big problem, because you will make money directly from Youtube Network.
By registering to join the Network, your videos are still shown monetizing ads on Youtube channels. But you may have to divide the profits to the Network for the administrative costs.
Youtube network is a bridge between video content creators and viewers, by providing creative tools, supporting services and building multimedia networks.
By becoming a member of the network will bring YouTubers several benefits likes Support building community, spreading the video, support to ensure the content and quality of the video, especially, Copyright protection of content on YouTube.
With the above knowledge, we hope we have helped you learn more about ways to avoid copyright infringement when posting videos on Youtube. In addition to improving the credibility of your Youtube channel in the eyes of the audience and Youtube, Bestcheaplikes provides solutions to help you increase the number of views and subscribers for your channel.