The growth of social networks has created a new "monetization era", allowing users to conveniently generate additional income from their creative content. With just a few clicks, users can take advantage of the opportunity to make money on the Internet from anywhere.
If your brand/business owns social networks and wants to try their hand at making money with digital content, or simply as a freelancer/influencer wants to find an extra source of income that can be done anytime, anywhere. Congratulation, this article is for you. Let's take a look at the ways to make money from the 4 most popular social networks today, including Facebook, Instagram, YouTube and TikTok.
Facebook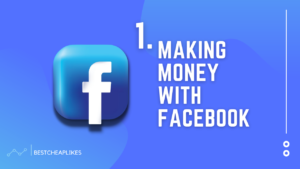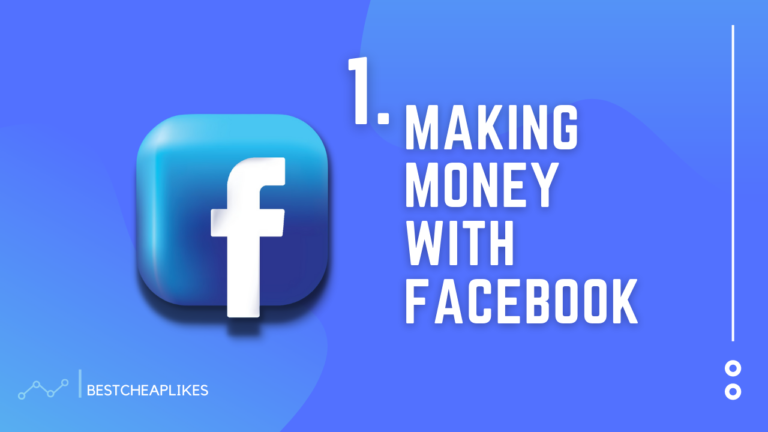 1. Display ads to videos
Facebook will automatically identify natural breaks in your video to place ads, or users can choose their own ad placement. User earnings will depend on the number of video views and advertisers.
This approach is suitable for most content, especially long and public-friendly videos, suitable for many advertisers. As long as your content needs to meet our Community Standards, Page Terms and Partner Monetization Policies. Not only that, but your popularity among advertisers is also sorted by guaranteed content across topics like ratings, tragedy or conflict, debated social issues, sexual or suggestive content or strong language, etc
2. Brand Collabs Manager
Facebook users can create and post content that introduces or is sponsored by business partners (branded content), or uses affiliate links to earn money. Facebook Brand Collabs Manager helps two parties find and connect with each other, making it easier, safer, and more productive to work together.
This method is suitable for users, Pages or Groups that have a loyal following, are active, and produce content around the brand and public-friendly topics.
3. Paid Subscription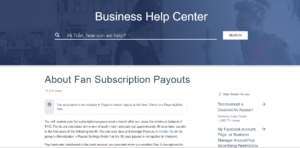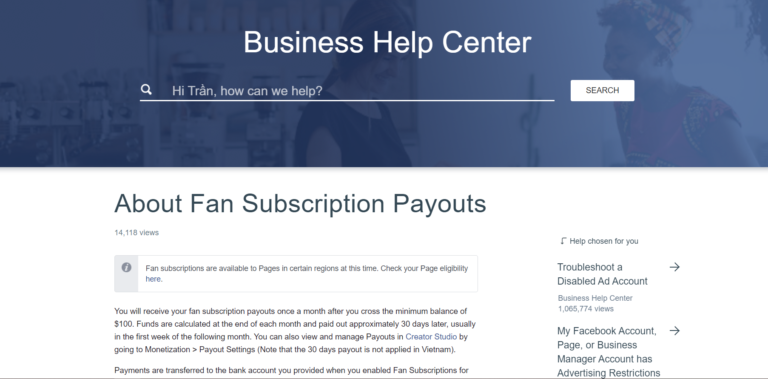 Loyal readers of the Page will contribute by paying a set monthly amount. The privilege of these supporters that they will receive their own badge and exclusive access to content from the Page admins created. Currently, only Invited Pages can use Page Subscription.
This method is suitable for Pages with a lot of active followers and is oriented to provide exclusive content.
4. Group Subscription
Active Group members can contribute to the Group and administrators by paying a monthly fee. This monetization method is suitable for admins of Groups with active and regular communities.
5. Selling on Facebook
There are many ways to sell on Facebook, including posting items to Groups, selling in individual areas on "Marketplace," or using the Facebook Shop if you have a Page for business. This is the method with the least constraints from Facebook, which also means that buyers and sellers need to actively protect themselves during the transaction.
6. Get Stars when you go live:
Creators can monetize live videos by getting Facebook Stars from viewers while you're streaming, For every star you receive, Facebook will pay you $0.01 USD. When a creator completes certain challenges, such as going live with another account and interacting with viewers, viewers can support by giving one or more Stars.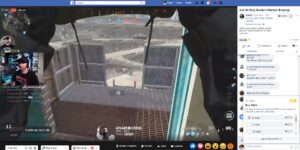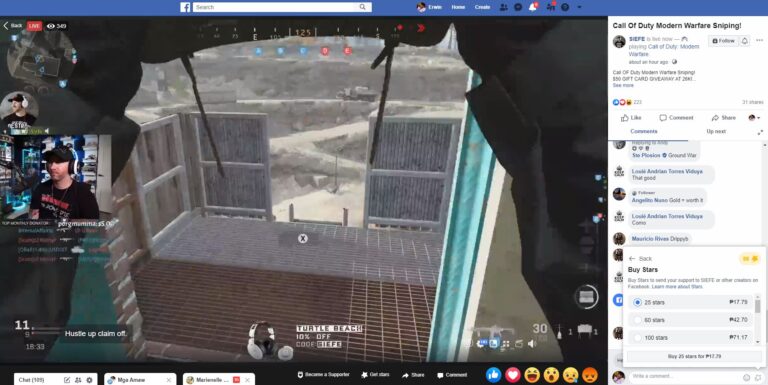 Youtube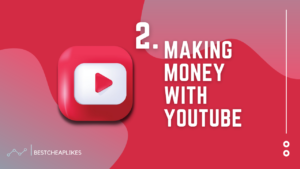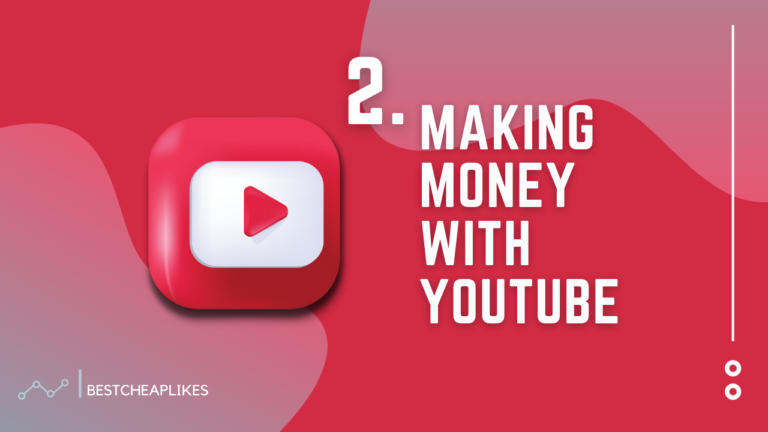 In order to use YouTube monetization tools beyond mere view earnings, users must register as a Partner (YouTube Partner Program). Channels need to have a minimum of 1000 subscribers and 4000 hours of watch time in the last 12 months to participate in the Partner program, which means creators must have built themselves a relatively solid foundation to start earning. income from this social network.
YouTube Video Ads
Creators over the age of 18 can add ads to their videos and earn money based on specific ad types. The more public-friendly the content, the more advertisers it attracts.
YouTube Premium
Normally, Youtube shares a proportion of revenue with content creators if audiences watched ads on videos. However, it is another story when audiences sign up for Youtube Premium which means they are not likely to see video ads. In this case, Youtube shares the monthly membership fee with creators. Best of all, the more videos they watch from their favourite creators, the more money these creators make.
Make money from channel membership
Channels with 30,000 subscribers or more can use the Membership feature for a fee determined by the owner. Members have their own emojis and Badge, and get access to channel-exclusive content and can join Live Chat chats with creators. This is a stable and long-term way to monetize, allowing creators to engage more with loyal audiences and create lasting relationships, but the channel needs to hit a certain level of popularity in order to get there.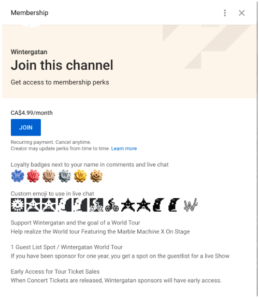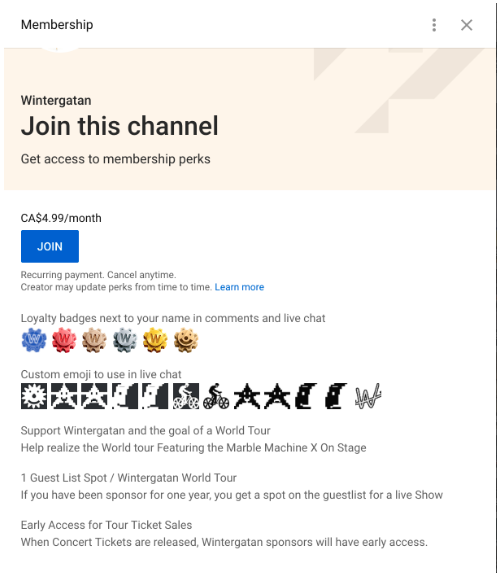 Sell on Merchandise Shelf
The merch shelf allows eligible creators to display their official branded merchandise on YouTube. To sell merchandise, the owner must be over 18 years old and the channel needs to reach at least 10,000 followers. Creating surveys (Polls) to ask viewers' opinions on product design, or "launching" merchandise to celebrate new milestones on the channel are some simple ways for users to create effects, attract viewers to shop your products.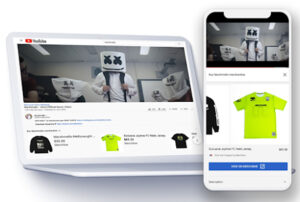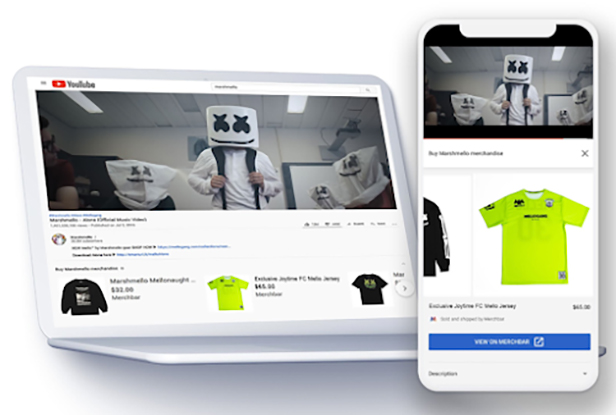 Monetize Super Chat and Super Stickers on Live Stream
When viewers of a live video support the creator with money, their comments, messages or stickers will be featured for a certain period of time depending on the amount of the donation, also known as the named "Super Chat" and "Super Stickers". Creators will use this "highlight" to thank and interact with these supporters during the live stream.
Producing advertising content
Channel owners can directly partner with brands and earn extra income without having to deduct a portion of the money for YouTube. This is also the biggest and most popular source of income for "influencers" on the YouTube platform, for example,
In addition to YouTube's "Contains promotional content" label, creators should be transparent with their viewers through hashtags and the video content itself.
Crowdfunding
Whether users are in need of an extra monthly income or want to raise money to implement a creative project, crowdfunding is an effective solution. Crowdfunding on YouTube is great because, unlike ads, you're giving your audience more of what they want: content and engagement with you, the creator.
GoFundMe or KickStarter are YouTube-approved fundraising sites for use by creators. Creators can release "trailers" or reveal "expensive" details about a new project or idea so that the audience finds the new project/content interesting enough to support apart into your fund.


Licensing your content to the media
When a video goes viral, many TV news sites, morning shows, online news websites and other creators will want to use the video in their content. Creators can license their videos and receive payment from those third parties.
An equivalent approach for creators is to put their videos on sites like Juken Media so their content can reach the right people. These intermediaries negotiate and license the content to third parties, who then pay the video owners a fee.
Instagram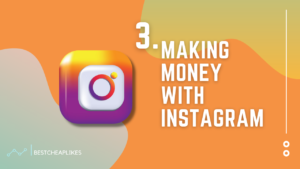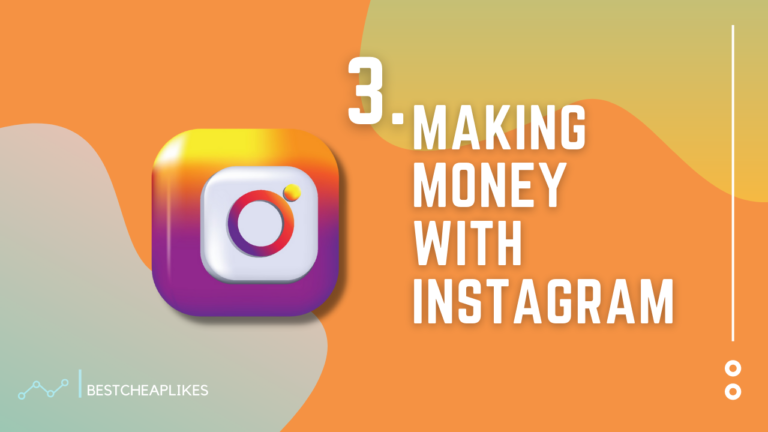 Add Ads to IGTV
55% of total ad revenue can be paid to a content creator for each of their IGTVs. Income is paid monthly and depends on video views (Monetizable Plays) and advertisers. Currently, only users over the age of 18 with a creator or business account in countries like the US, UK and Australia can use this, but Instagram will continue to expand this reach. in the next year.
This approach works for most public-friendly content, suitable for many advertisers.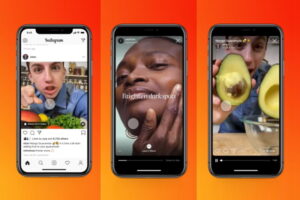 Sell on Instagram Store
Starting June 2021, Instagram has allowed content creators to use the Instagram Store with personal profiles, instead of just linking to business profiles as before. By the end of 2021, creators can work with Instagram business partners to set up shops and launch products exclusively on the app.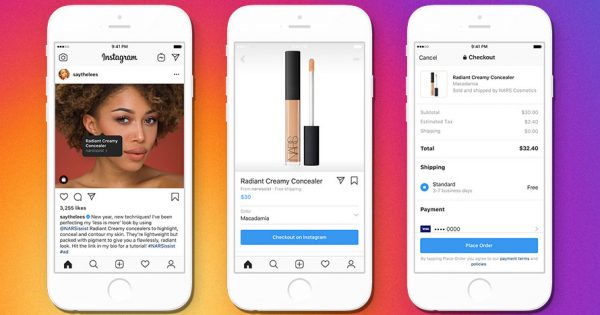 Earn Badges for Live Streaming
Similar to Facebook, creators can monetize their Instagram live videos by earning Badges from viewers, each badge costing $0.99 to $4.99 la. Next to the username that purchased the Badges will show a heart so creators can thank and interact with them.
In addition, Instagram is also testing sticker ads in Stories and driving shopping with the Reels feature.
Tiktok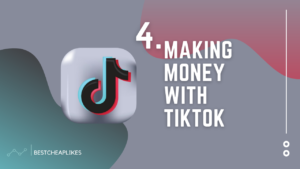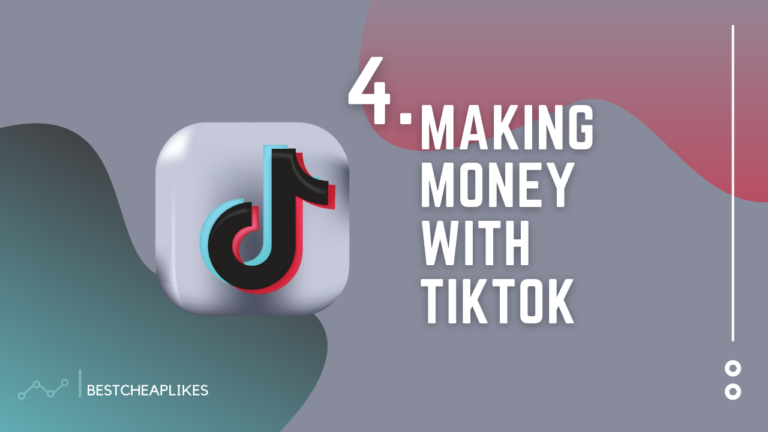 Being a member of the Creator Fund
To support content creators on the platform, TikTok has launched a $200 million Creators Fund and will grow to $1 billion by 2023. With this program, creators can apply to receive support from your account and monetize every video posted. However, just remind that the Creator Fund is not a sponsorship or advertising revenue sharing program. Creators receive money based on a variety of factors from their videos, and creators will know that performance on TikTok is dynamic – it changes naturally – so your money goes down and flows with it.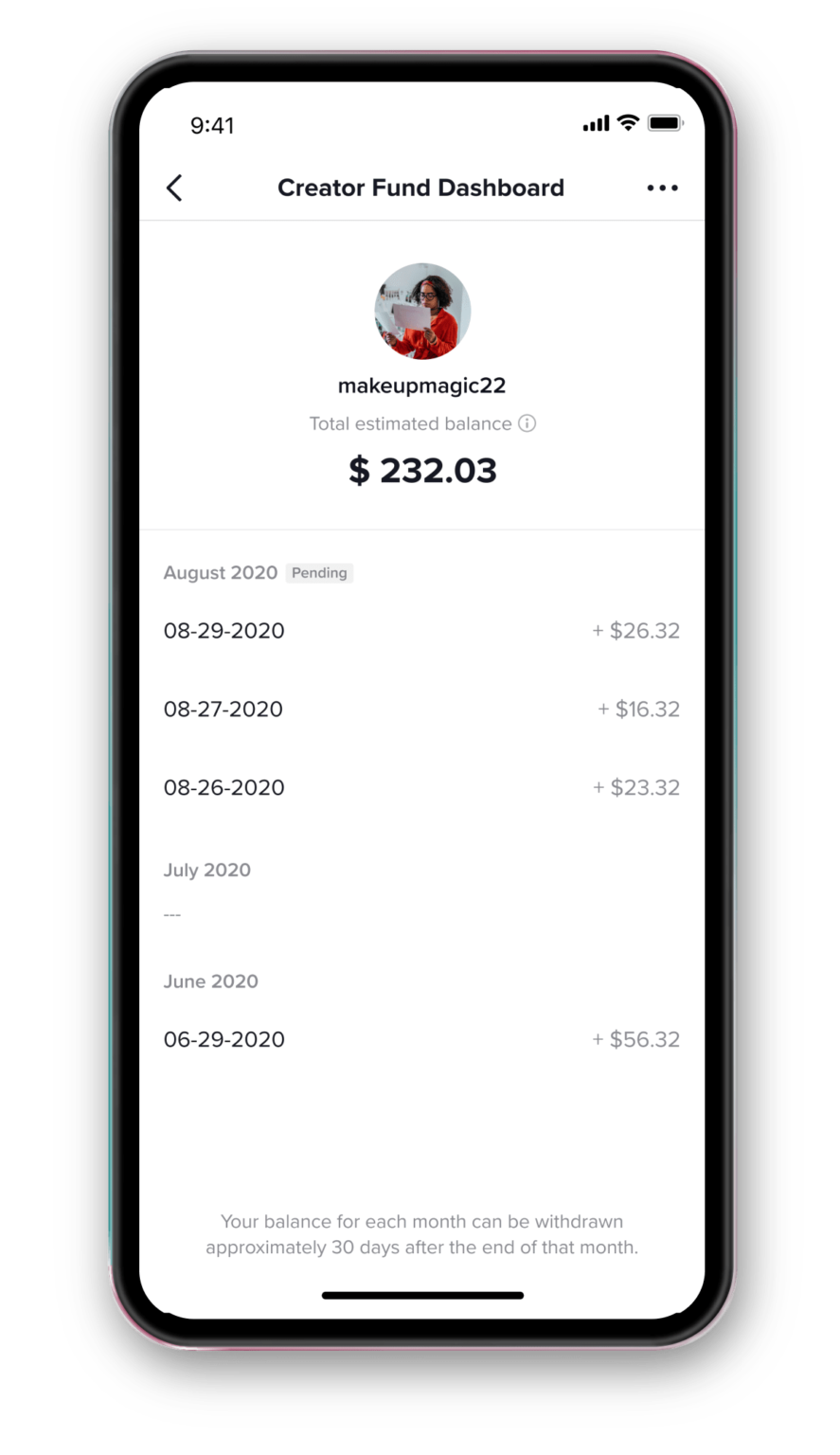 Promote the brand
Creators can proactively contact brands or seek out opportunities through TikTok's Creator Marketplace. Familiar forms such as creating branded content or using affiliate links can be flexibly applied on TikTok. However, creators need to be transparent with viewers by using hashtags and marking videos as "Promoted" to keep their audience's trust.
TikTok Diamonds Monetization
In a live stream product, a Content Provider who is aged 18 (or age of majority in your jurisdiction) or older will be entitled to earn virtual credits ("Diamonds"). These gifts are purchased with TikTok coins, which can then be exchanged for Diamonds and eventually cash. TikTok sets a limit on how much creators can "withdraw" per day, this limit will be displayed during the user's receipt.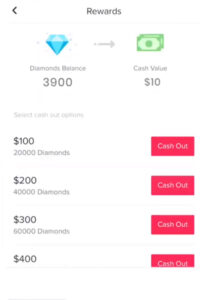 Music Ads
Many songs have become "phenomenon" after becoming popular on TikTok, typically Lil Nas X's "Old Town Road". Many artists have used the method of paying creators. content on TikTok for them to use their songs in videos. For example, Skylar creator Krupa charges $25 per 25,000 followers to use audio containing music by partner artists. To earn these music ad "deals", users need to actively contact the artist's management team.
In addition, in 2020, TikTok has tested a sales feature for creators that combine Teespring or Shopify e-commerce platforms and is currently researching a number of sales features via livestream. Users can design and prototype from 180 different products as well as create their own unique items such as skateboards, recycled shoes, and more.
In May 2021, TikTok continued to announce that it was testing a direct in-app shopping feature. Accordingly, there will be a separate shopping tab in the brand's account, in addition to the brand's products will also include images and prices.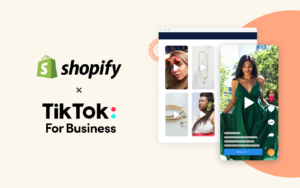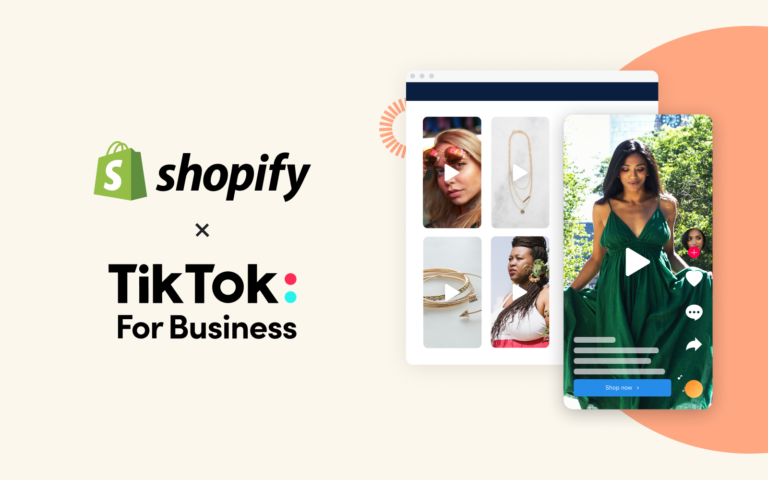 The Last Word
No matter what kind of work you do or how many platforms you own, making the most of the functions and combining the platforms together can build a reputation as well as a reputation before the end start making money. With the above knowledge, we hope to have provided you with an overview of the methods and tools for you to start your income on the digital platform. Besides, if you are struggling to get ahead on social media, Bestcheaplikes provides many solutions you can choose from according to the package depending on your needs such as increase Facebook likes, increase Facebook follows, increase Youtube Subcribers,….