Nowadays, making money through the Internet and social networks is no longer a strange term. Integrating an online business on multiple social platforms offers a pretty big source of income for full-time content creators, especially if you're seriously invested time and effort into this. Making money online has many forms, and one form that many young start-ups are interested in is becoming a YouTube Partner. So, what is a Youtube Partner Program and how to register to become a partner and make money with YouTube, follow along in the article below to find out the answer.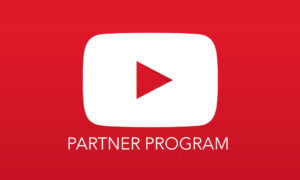 1.    About YouTube Partner program:
1. 1   What is YouTube Partner Program?
The YouTube Partner Program (YPP) is a program YouTube offers to help content creators monetize their uploaded videos and share a portion of the profits that YouTube gets through advertising on their videos. As its name, the partner program aims to help both YouTube and content creators maintain a loyal audience, from which the profits will be shared between the two parties. In addition, partners participating in this program get more resources, benefits, and support for other advanced features from YouTube. For example, the right to directly contact the Creator Support Team, Copyright match tool,…
1.2   How much can you earn?
As you begin making money, you create an account through Google AdSense so the advertisers can pay you as views or clicks come in (which will be explained further in the rest of this blog). This is a platform where companies can buy ad space and YouTube can place their ads on videos as they see fit. And the amount of money shared here will be in the ratio: 45%: 55%
Of which, 45% belongs to YouTube, and 55% of revenue share belongs to YouTube's Partners. Money is generated on a cost-per-click (CPC) or a cost-per-view basis (CPV).
A view counts as an ad watched for 30 seconds or halfway through, comes first.

A typical charge is 18 cents a view. Therefore, if you have 1,000 views, and 10% of the viewers watched the ad, you could expect to make about $18.
Finalized YouTube earnings for the previous month are added to your AdSense account balance between the 7th and 10th of the month. The earnings are paid out that month as long as your total balance has reached the payment threshold and if you have no payment holds.
1.3   Minimum conditions to join as YouTube Partner:
● Comply with the policies related to monetization on YouTube
● Live in the country or region where the YouTube Partner Program is offered
● Over 4000 hours of valid public viewing within 12 months
● There are more than 1000 subscribers
● Linked to AdSense account
With these conditions, your account will be considered for monetization by YouTube, the waiting time will be about 15 to 30 days.
2.    How to become a YouTube Partner?
2.1    Sign up with your Google AdSense:
In this way, you will register yourself to become a partner of YouTube, after being approved, you will receive money through a Google AdSense account, and do not have to share profits like when registering through other Networks.
The signing process is pretty simple:
Step 1: Access to Youtube homepage and select Youtube Studio in your Channel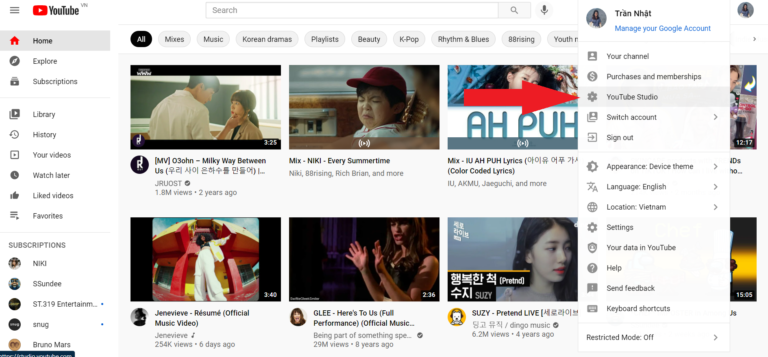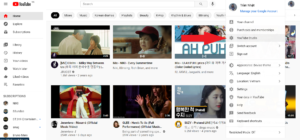 Step 2: Select Monetization mode and Apply now (in case you have met the threshold). If you're under the threshold, click "Notify me when I'm eligible" to get an email.

Step 3: At this point, there will be the Monetization board appeared which offers you to complete 3 stages:
Review Partner Programme terms
Sign up for Google AdSense
Get review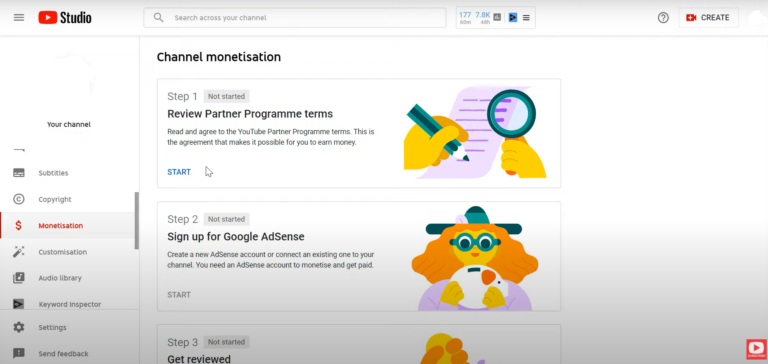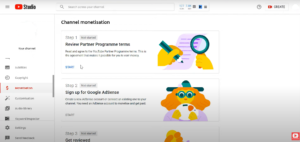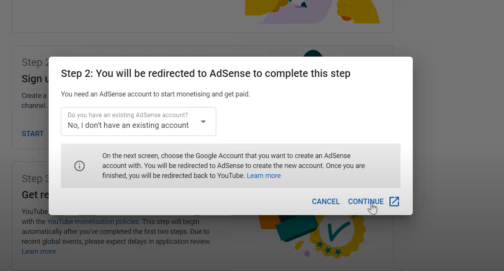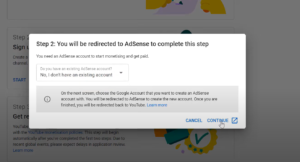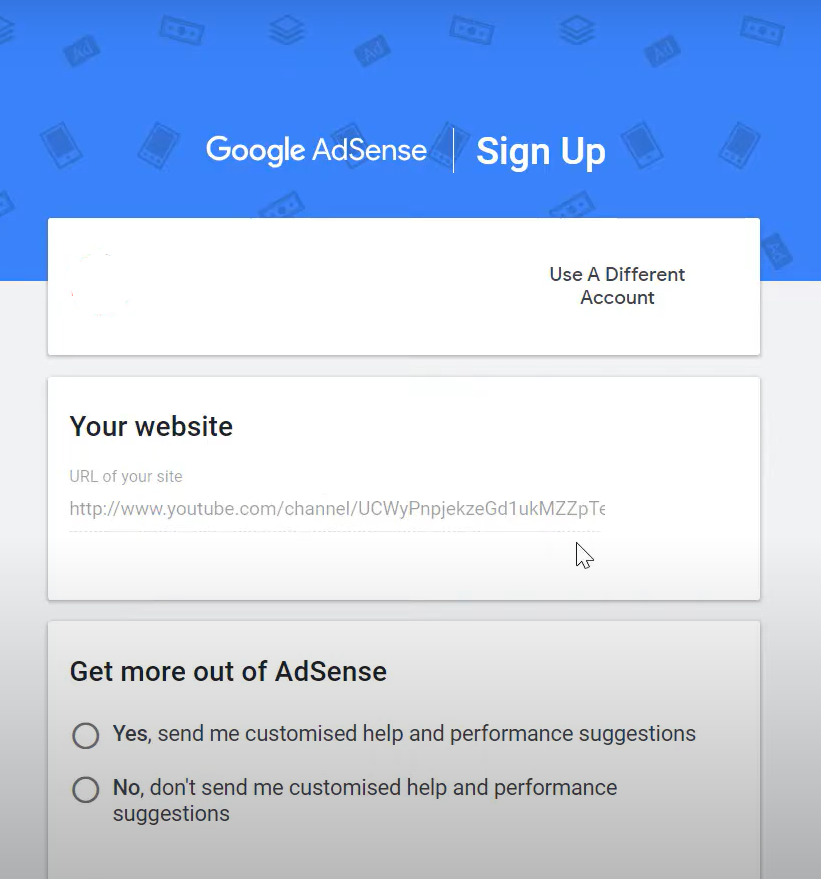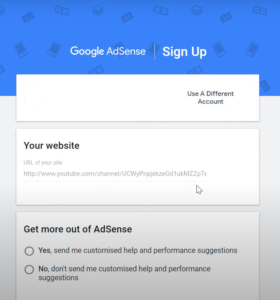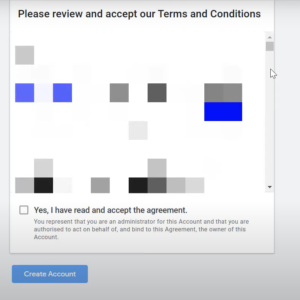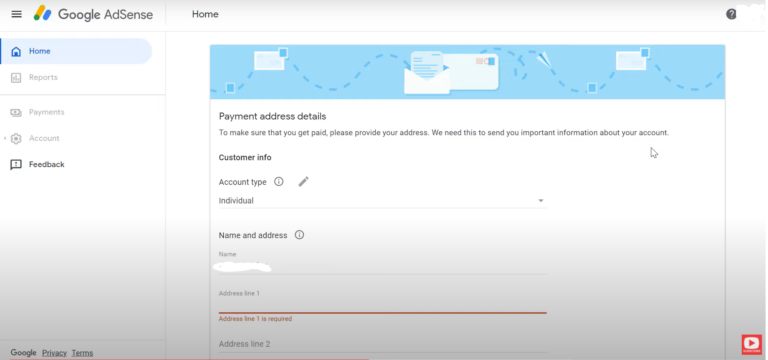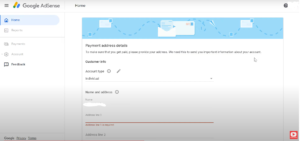 2.2    Sign up with YouTube Network:
With this form, you will be better supported by the network, and of course, you have to share with them a part of the profits according to the policy that the network offers, usually 30% or 40%, but if your channel has If there are many views, the % divided by YouTube Network will be renegotiated, possibly at a lower rate of 10% or 5%.
Another advantage of this form is that the payment is faster and accepts small payments under 100USD.
The network is responsible for managing the channel, video content and paying you, compared to registering for Google AdSense for YouTube, registering to the Network is somewhat different because each Network has its own set of conditions.
To see the big and reputable networks, you can visit socialblade.com to see the top 10 statistics by the number of subscribers. Or some familiar names are chosen by most people that you can refer to such as Quiz Group, Freedom, Fullscreen.
3. How do YouTube Partner get paid?
Many factors affect how YouTube is billed, such as:
∎ Views, Subscribers
∎ The number of ads clicks on your clip
∎ Interact between your video and viewers through comments, subs
∎ What area is the audience in? Is it relevant to the page being advertised?
∎ The percentage of people who decide to buy out of the total number of people who click on the ad
4. The secret to making money effectively with the YouTube Partner program.
What determines whether your video is received by viewers and whether you succeed with making money on YouTube depends on your content itself. Specifically, it's creativity.
You can only sustainably succeed on YouTube if you constantly maintain creativity, creating videos with creative content and matching the tastes of viewers.
There are 3 ways YouTubers are currently using to create content:
Content – ​​Create your videos: This is the most sustainable form, requiring the most investment and creativity.
Editor – Create content based on available resources. You can see this form in channels that aggregate funny clips, movies, animal clips, etc.
Re-upload: This is a form of taking other people's videos then uploading them to your channel and turning on monetization. This is an unsustainable form and your channel will be blocked by YouTube at any time, and it is recommended that you do not participate in this form.
In addition, you need to cultivate more technical skills such as skills in using camcorders, video editing software, music to help videos not only have good content but also have good images and quality. Thus, your channel will surely grow.
9 YouTube content ideas for marketing money in 2021 
Conclusion:
In this case, success breeds success. That first dollar you make is going to be the hardest. But as you release more quality content and gather subscribers, you'll have more people watching your content. More people watching means more of a chance people will watch the ads or click on them.
References:
YouTube Partner Programme overview and eligibility